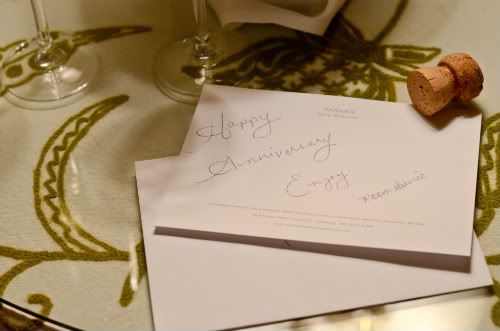 A bottle of champagne to celebrate our third wedding anniversary c/o the hotel's room service
The tall and orange entry door says nothing but WELCOME.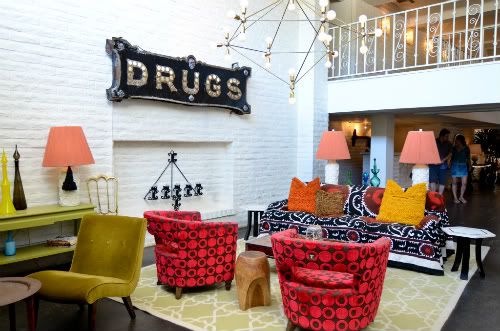 The lobby. Though the hotel has a 60's vibe to it, it's still looks very modern.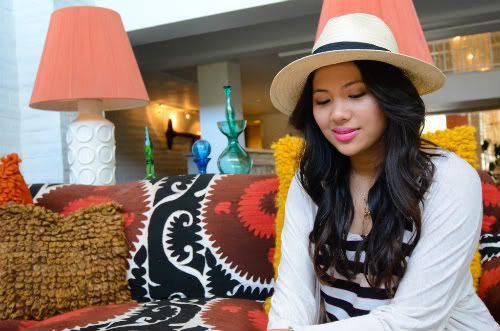 There are a lot of Jonathan Adler items here. I'm loving the ceramic lamp!
Thinking of getting a four-post bed like this.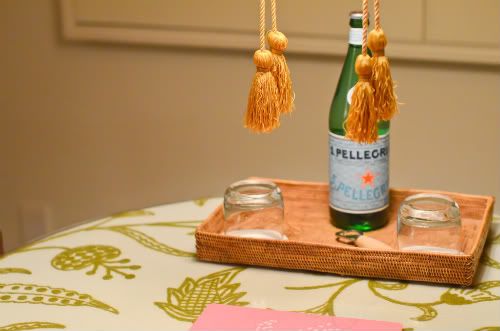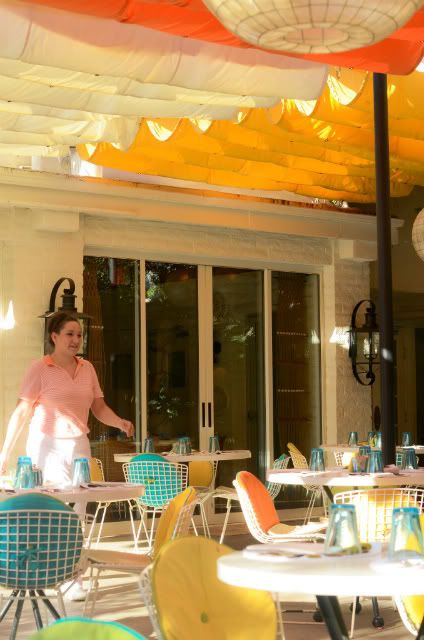 How inviting is Norma's Patio?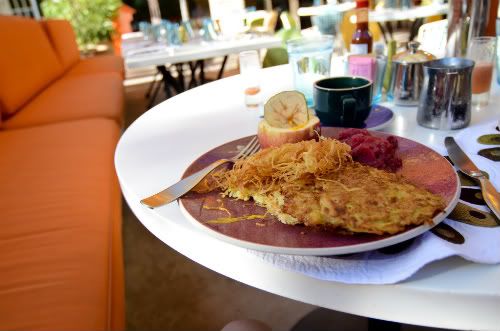 Norma's award winning potato pancakes. Hubby got his favorite breakfast item of course: eggs benedict.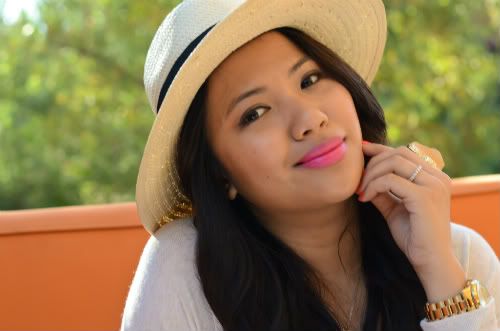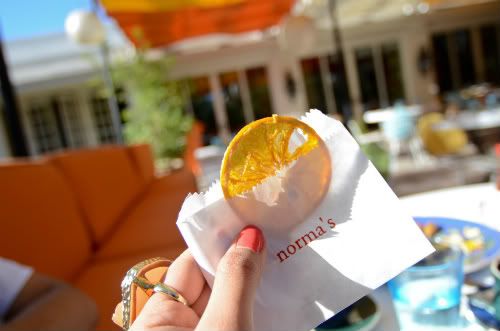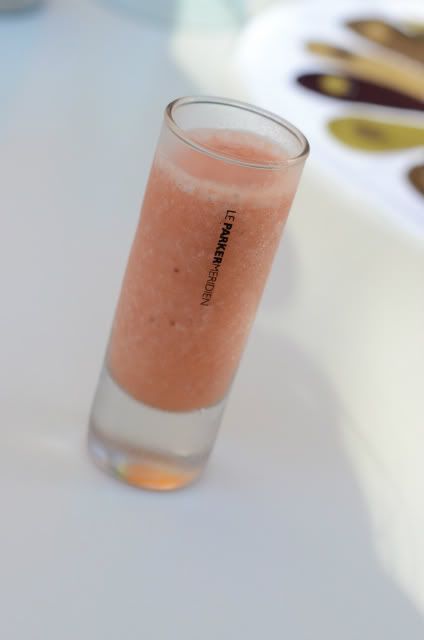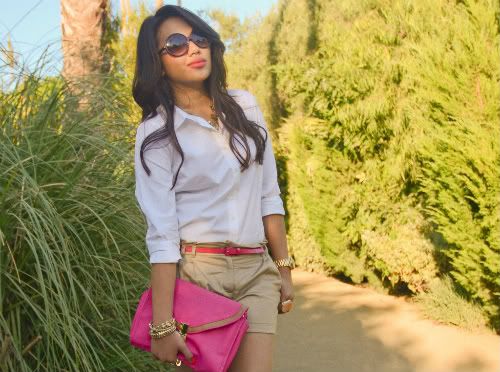 The Parker is a perfect hotel/ resort to celebrate special occasions. I instantly fell in love with the overall aesthetic of the place. The service and food are excellent as well, and not to mention their luxurious spa. I'll be sure to come back here when the weather is nicer. Actually, even when it's over a hundred degrees in Palm Springs, I wouldn't mind going just as long as I am staying at The Parker again.
P.S. It is also necessary to stop by at the Premium Outlet Stores. Did I tell you I scored some good deals at DVF, Tod's and Theory?